Going Expert Launches A New Way To Book Travel
Going Expert have just launched their new website connecting travellers with been-there travel agents. They don't sell travel and don't compare prices, they put the Traveller in touch with Travel Agents who have been to that destination.


Sydney , Australia – October 11, 2016 /PressCable/ —
Going.Expert is a new travel platform allowing travellers to connect with travel agents who have actually been to the destination they are planning a trip to. This gives the traveller the booking experience and dollar savings of an industry expert with the destinational local knowledge of a seasoned traveller.
Last year (7/2015-6/16), outbound travel departures by Australian residents reached 9.6 million, with 60% of those being for a holiday. The majority of those traveller holidays (77%) were between 2 weeks and 2 months. That's a lot of travellers and a lot of holidays. Given the proliferation of online booking platforms, it is interesting to note that almost 53% booked with a travel agent, a growth of 4.3% from the previous year.
There has been a definite downturn in using an online booking platform since 2010 due to traveller frustration brought on by lack of planning flexibility, definite lack of local knowledge and wasted hours, if not days spent researching. The online booking platforms are aggregating available flight, hotel and packaged holiday data from multiple sources; they aren't planning a vacation for the individual.
In-line with the decrease in booking directly online is an increase of booking through a travel agent. By booking with a travel agent, travellers are realising that all of the planning work is being done for them, and the travel agent has the efficient booking systems at hand to find the right deal at the right time, saving them valuable time and money.
So the traveller is certainly doing the right thing booking through a travel agent, tapping into their wealth of experience, but how does the traveller find a travel agent who knows the local knowledge of the destination really well, in order to maximize the destination experience for the traveller.
"If you want to pick up a quick inflexible, impersonal packaged holiday then go ahead and use the online booking platforms, and pray that nothing goes wrong during your trip. But if you want a holiday that will be memorable for every last organised detail, and have someone to back you up even when you're away, then you better use a travel agent who has been there", says Mr Rogan Carroll, creator of a new connection tool for travellers. "That's where Going.Expert works for the traveller."
By connecting with a Travel Agent through Going Expert the traveller is getting the local knowledge of a travel specialist, someone who has actually been there. They know the restaurants, the culture, the tours, where to go, and where not to go, they will probably even know which side of the hotel to stay on.
GoingExpert was developed by Mr Carroll out of frustration from wasting hours and days researching a holiday, then getting frustrated even more when sitting with travel agents who refer to a brochure on their rack, or research online information to find out about the destination while sitting there with them. Travellers are time poor these days and want instant results and they want the real "been-there" knowledge on the destination they are travelling to.
"This is not a platform for someone who just needs a flight or hotel, there are plenty of aggregators doing that, this site is for the Traveller who wants to get the most out of their trip. If you want to turn your trip from a good holiday to a memorable lifetime experience, then use www.Going.Expert." explains Mr Rogan Carroll, CEO and Founder of this new and unique travel platform.
Going Expert doesn't sell travel and doesn't compare prices, they put the Traveller in touch with Travel Agents who have been to that destination. And it's not putting them in-touch with the travel agency office either, this is about one-to-one connections with the actual travel agent who has been there. Backing up the database are destination travel agents currently covering 102 countries and growing daily, ready for travellers to match with.
So for the traveller, know where they are going, and are ready to book with someone who knows the destination intimately then visit www.Going.Expert and find a travel agent who has "been-there". Going Expert is Free to use with no annoying backend advertising – just a pure tool to connect the traveller with the travel agent who knows all about the destination(s) being travelled to.
About Going Expert
Going Expert is a Sydney based Travel platform serving the needs of Australian and American travellers. Going.Expert connects Travellers with "been-there" Travel Agents; maximising their travel experience by using a travel agent who has real local knowledge.
For more information, please visit http://www.going.expert/
Contact Info:
Name: Mr Rogan Carroll
Email: travel@going.expert
Organization: Going Expert
Address: 1 Mount William Street,                                                                                Gordon, NSW Australia
USGFX Hosts Australian Forex & Investing Seminar Series in Sydney
USG Sydney recently held their Forex & Investing Seminar for seasoned traders, aspiring traders, people who are new to the financial markets and just wanted to see what forex trading is all about. USG is planning further seminars for later this year.
The USG Forex & Investing Seminar was held this week on Tuesday the 16th of June in Sydney. It was a very successful event attended and enjoyed by people from all walks of life. These ranged from seasoned traders, aspiring traders, people who are new to the financial markets and just want to see what forex trading is all about.
The seminar is put on by USG as a free event and covers many interesting topics to help traders better understand the world of forex trading. Some of the areas that are covered include, how the forex market actually works, risk management and the psychology of trading.
Shay Zakhaim, the C.E.O. of USGFX said, "due to the success of this and past seminars, and the value the seminars deliver to traders, USG will be hosting more seminars in 2015." He went on to say, "Quality information and education is the key to understanding forex trading and our free seminars is a great place for many traders to start"
The seminars take the form of a forum, where participants are encouraged to interact with the speaker and with each other by asking questions, sharing their trading experiences and strategies. The speaker is an experienced trader and demonstrates effective trading strategies to the participants during the course of the seminar and offers in-depth insights in forex trading.
USG also offer their clients a structured educational course, which is delivered in the form of two live and interactive online webinars per week.
About USGFX
USGFX is a regulated Australian broker and holds an Australian Financial Services License. With the company head-quartered in Sydney, clients of USG are able to access the markets to trade major and exotic FX Currency Pairs, CFDs, indices and commodities.
Media CONTACT
Justin Pooni
G03, 135 Macquarie Street, Sydney, NSW 2000, Australia
+61 2 9251 1395
Zintel Predicts Continued Growth In Australian Small Businesses Use Of 1300 & 1800 Numbers
Zintel is Australia's leading 1300 and 1800 free calling provider and is forecasting continued growth in small business embracing free calling for customers.
Free calling makes it easy for customers to call at the same cost from anywhere in Australia. A1300 number is good for business to promote a professional image or offer national customers an easy contact method.Mr Grant Dawson Managing Director for Zintel said, "1300 and 1800 numbers are a cheap and efficient way to handle inbound communications and have a wide range of available features." He went on to say, " Zintel's range of easy to remember 1300 premium numbers have become very popular for new business owners wanting the edge in getting customers to call."
Business owners considering using a free calling number is advised to select one of the most robust network operators in Australia that can guarantee stability and quality of service. Zintel has a long history of delivering on these requirements to its nation wide customer base.
The features of toll-free services have come a long way since telephone networks used the electro-mechanical call switching to todays fully computerized stored program controlled networks.
It was not that long ago that a call billed to the called party had to be placed through a telephone company operator as a collect call. The operator had to secure acceptance of the charges at the remote number before manually completing the call. Today this function is done electronically with huge savings to business owners.
About Zintel
Zintel is Australia's leading provider of toll free solutions that add real value to small businesses and large enterprises.
Zintel has a toll free service solution for all businesses that better manages their resources, and significantly lower their communication costs.
They are available to customers 24 hours a day, 7 days a week. Customers can also access 
their accounts anytime through the Zintel online portal
To learn more about Zintel and their Toll Free 1300 and 1800 services visit :  www.zintel.com.au
Media CONTACT
Mr Grant Dawson
Zintel
Level 2, 39 Chandos Street St Leonards NSW 2065
+61 2 8035 0711
Buoyant Defence & Construction Industries Keep Summers Engineering Busy
Sydney based Summers Engineering are leaders in CNC manufacturing engineering and in an interview with Metro Cities ABA noted that the buoyancy in defence and construction industries were keeping their production floor busy.
Mr Jeff Brivik, Operations Director of Summers Engineering said, "We have seen a lackluster and inconsistent demand in general over the past year. We expect this to be a medium term trend for the manufacturing sector." He went on to say, "However, there are two standout industries in construction and, to a lesser extent, defence that have been going "gangbuster" and have gone a long way in keeping many businesses afloat in this industry."
However, Brivik says that, regardless of what the "doomsday naysayers" predict, even with the inconsistent level of work coming in, there is still work around and one just needs to be that more proactive in trying to secure this work. He says that he is actually fairly positive and upbeat about the future.
About Summers Engineering
Summers Engineering is an Australian owned and nationally recognized CNC repetition engineering company, located in Sydney. Founded in 1952, Summers has come a long way since it's modest beginnings, and today is a highly regarded producer of a vast array of precision components to a broad range of industries. The company specialises in short to medium size production runs of quantities from around 20, to circa 10000 if required.
To learn more about Summers Engineering and their services visit the website: http://www.summersengineering.com.au
Media Contact
Mr Jeff Brivik                                                                                                                     Summers Engineering                                                                                                            CNC Precision Engineering                                                                                                       Tel:  02 9905 1472                                                                                                                    Unit 2, 15 Ethel Ave, Brookvale NSW 2100                                                                     Email: jeffb@summersengineering.com.au
2 Easy Removals Launch New Website
Perth based 2 Easy Removals is pleased to announce the launch of their new website showcasing the comprehensive range of removal and storage services they offer.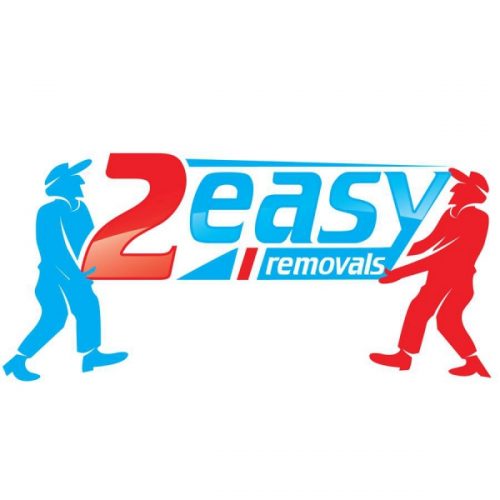 Perth, Australia – June 12, 2016 /PressCable/ —
2 Easy Removals have seen the need to keep at the leading edge of technology, to keep in touch with their clients and communicating special promotions to their website visitors.
Mr Michael Streat, founder of 2 Easy Removals made these comments when asked about the launch of the new website, "we did an in-depth survey of our existing client base to arrive at a website solution which suited the array of individual client needs, in order to deliver the most effective customer service portal." He went on to say, "We found that existing clients and website visitors have broad customer interests and are from a wide Perth region catchment, so the website developer needed to take this all into consideration in his design."
The 2 Easy Removals company operates across the Perth metropolitan area and its surrounding regions. The new website design is mobile friendly to meet Google's strict requirements, is robust for ease of customers accessing it on all mobile and tablet devices. . Mr Michael Streat said, " we have structured the new website as a one stop resource for home and business owners wanting information on moving across town or interstate. It has tips on packing and moving home or office as well as other helpful related material."
The new website is a reflection of the company's commitment to staying abreast of the fast pace of changing technology. They are pleased with user experience feedback already received on how comprehensive it is, from existing and new customers recently visiting the site while it was being beta tested.
About 2 Easy Removals
2 Easy Removals is a Perth based removalists specialising in home removals, apartment relocation, office moves and properties with difficult access. They operate in the Perth Metropolitan region and beyond including Joondalup to Fremantle and Kalamunda to Canning Vale.
For more information about this Perth Removalist company, please visit the website: http://www.2easyremovals.com.au/
Media Contact:
Name: Mr Michael Streat
Organization: 2 Easy Removals
Address: 45 St Georges Terrace, Perth, Australia 6000
Phone: +61 434 593 834
Heaps Cheap Rubbish Removals Reduce Price Points
Technology enhancements introduced by Sydney based Heaps Cheap Rubbish Removal has resulted in significant operating savings and allowed them to pass on these savings to the customer in the form of a reduced pricing structure.
Sydney, Australia – May 22, 2016 /PressCable/ —
Service industries are all striving to offer the highest quality of  service possible at the most attractive price in the market. Those that consistently do this grow market share but need to contain costs during this growth phase to ensure the price points remain competitive.
Heaps Cheap Rubbish Removal has been working on all aspects of making the latest technology work for them to achieve greater efficiencies in all areas of their operation. This includes job booking procedures right through to account billing.
Mr Mark Brown, Marketing Manager for Heaps Cheap Rubbish Removal said, "We have worked along side with technology providers to make our operation as efficient and integrated as possible. The impact of this is reduced operating costs and it is so pleasing to pass these on to our loyal customers with the most competitive pricing in the market place."
In an IBIS world report, published in March this year, they noted that due to higher economic activity in New South Wales and Victoria, the rubbish removal industry receives the highest proportion of its revenue from these two States, and has the greatest number of enterprises. This is due to higher populations and greater economic activity, particularly for services, manufacturing, hospitality, healthcare, education, and other sectors that produce high solid waste volumes.
Heaps Cheap Rubbish Removal has worked hard to keep pace with this increasing volume of waste being generated, while needing to be competitive in a high competition industry. Using cutting edge technology is one of the ways they have been able to achieve this.
To learn more about the business visit the website: http://heapscheap-rubbishremoval.com.au
About Heaps Cheap Rubbish Removal
Heaps Cheap Rubbish Removal is one of the older rubbish removal companies in Sydney. It disposes of any type of rubbish from home, office, commercial premises or industrial / factory sites and warehouses.
The company prides itself on Rubbish Removal Sydney wide with true personal service and customer care. It operates across Sydney and its outlying regions.
Media Contact Info:
Mr Mark Brown
Heaps Cheap Rubbish Removal
Address:   Cronulla, Sydney, NSW, Australia 2230
Phone: 0406 974 223                                    info@heapscheaprubbishremoval.com.au                                                                  Niche: Rubbish Removal Sydney
Feather Brow Couture Launch New Website
Feather Brow Couture have just gone live with their new website showcasing the comprehensive range of microblade eyebrow tattooing, lash lift, tint and extension services available at their Sydney clinic. 
The new website reflects their commitment to stay at the leading edge of technology as well as to keep in touch with their clients via regular newsletters and special promotional offerings.
Ursula Cervellone, Founder and Principal of Feather Brow Couture said, "we surveyed our existing clients to arrive at a website solution that suited the array of individual client needs.  She went on to say; "We found that the clients had broad requirements from education on microblading and eyebrow cares through to the desire to book appointments with ease online. We needed to take all of this feedback into consideration in our new website design solution"
Feather Brow Couture is one of Sydney's recognized experts in Microblading, 'micro-pigmentation' also known as '3D eyebrow feathering.' This is an ancient technique that uses a fine blade known as a 'micro blade' rather than a tattoo gun.
The micro blade is a row of micro-needles that is delicately etched into the epidermis layer of the skin using natural pigments. This technique creates fine, crisp, natural hair strokes within the skin. Every brow is individually designed by hand, to mimic the existing brow-hairs creatively tailored to suit the clients' face.
Ursula Cervellone said, "The new website needed to be a reflection of the delicate and beautiful micro blading work we do. I am extremely pleased with the web designers ability to have captured this in the look and feel of the website. We are very encouraged by the feedback already received from customers visiting the website since its launch."
About Feather Brow Couture
Feather Brow Couture is Sydney based and recognized experts in Eyebrow Microblading, 'micro-pigmentation' also known as '3D eyebrow feathering.'  Other eye beauty services include eye lash lift, tint and extensions.
Media Contact
Ursula Cervellone
Feather Brow Couture
Shop 2, 1623 Botany Rd, Botany, Sydney NSW Australia 2019
+61 0452 554 660
The Magicians Cabaret Predicts Continuing Demand For Diversity Of Night Entertainment In Sydney
Sydney is often called a magical city and in the heart of it can be found 'The Magicians Cabaret'. They have noticed an increasing trend in tourists and locals alike seeking out that something special in night entertainment.
The La Fortuna Cabaret Dinner Show presents a night of storytelling, song, dance and magic as you enjoy a candle lit dinner. It has beenvoted one of the top 3 things to see in Sydney by LA celebrity magazine Cliché.
Mr James Karp, Founder of The Magicians Cabaret said, "Destination New South Wales confirms in its visitor data that Sydney had circa 9.2 million overnight visitors in 2015 and continues to grow year on year. We are noticing that these visitors to the city are being more discerning and seeking out top line performance venues like ours."
Sydney has long been at the cutting edge of providing world-class venues and performances to attract visitors to the city. It has certainly been a contributing factor to Australia ranking second in the world for quality of life in a recent UN study. The speed of information sharing around the globe is making the demand for variety in nightlife essential to satisfy the tourist and Sydney sider alike.
Mr Karp said, "Sydney will soon add to the menu of evening experiences the new entertainment centre and James Packers new casino that are both soon to come on stream. These will go some way to help grow the diversity of night activities available but the demand seems insatiable at the moment for new experiences."
Learn more about The Magicians Cabaret and their unique hens night Sydney entertainment by visiting their website: https://themagicianscabaret.com
About The Magicians Cabaret
The Magicians Cabaret is a cabaret theatre restaurant venue located in Sydney with character somewhere between New York cabaret and Parisian dinner theatre.
Its classic Parisian cabaret decor, magic memorabilia, old style theatre box office and a charming 1930's proscenium arch stage featuring a beautiful French theatrical ruched curtain, The Magicians Cabaret theatre restaurant is a venue that is as unique as they come.
The resident La Fortuna Cabaret Dinner Show with its song, its dance and magic as you enjoy a candle lit dinner presents a memorable occasion for all patrons.
Day trips to the museum can be included by Your Sydney Guide in their Sydney City Tours.
Media Contact
James Karp                                                                                                                                The Magicians Cabaret
Oxford Street, Paddington Sydney NSW Australia 2021
+61 (02) 9267 4747
https://themagicianscabaret.com
Liposuction Clinic Partners Launch New Practice
Sydney based Liposuction Clinic Partners have launched a new practice to offer their range of services To major cities in Australia and is mobile responsive to comply with Google's 'mobile friendly' ranking requirements
They have also launched a new web site offering great insights into their work for prospective clients and at the same time inform their existing clients of additional services and special promotions.
Ms Robyn Steward, Marketing Manager of Liposuction Clinic Partners said, "we did in-depth surveying of clients to arrive at a website solution which suited the array of individual client needs, in order to deliver the most effective web portal."  She went on to say, "We found that our clients have broad customer interests in the website so the web developer needed to take these into consideration in his design."
Liposuction Clinic Partners is based in Sydney but operates in other main centers across Australia.  The geo-location functionality interface needed to be robust for user experience on all mobile and tablet devices.
Mr Mulander, consultant web designer for Liposuction Clinic Partners said "our web designers worked hard to incorporate all the technical requirements for gaining Google's 'Mobile Friendly' status." He went on to say, "Each of the new website functions deliver the experience clients surveyed said they wanted. This is backed up by state of the art hosting to ensure adequate capacity for the anticipated flow of visitors to the site."
The new website is a reflection of Liposuction Clinic Partners commitment client needs and staying abreast of the fast pace of communication technology. The clinic partners are pleased with user experience feedback already received on how comprehensive the website is. This feedback was received from existing and new customers that recently visited the site while it was still in beta testing mode.
About Liposuction Clinic Partners
Liposuction Clinic Partners main clinic is in Sydney but operates in other main centers across Australia. It employs the latest technology and all surgeons are of the highest standing in their respective disciplines.
To learn more about Liposuction Clinic Partners visit the new website: http://www.liposuctionclinic.partners/
Contact
Ms Robyn Steward
Liposuction Clinic Partners
Suite 1D, Level 23 1 Farrer Place Sydney NSW 2000 Australia
02 8188 4755
Your Sydney Guide Launches Six Hour Private Tours
Your Sydney Guide is a five star rated private tour guide of Sydney City, Blue Mountains and beyond is now offering a 6 hour tour coinciding with winter month
All of the tour itineraries are designed for the discerning Sydney traveller, are very flexible and can be customised to suit. The range of options include leisurely or very active, classic Sydney attractions or a complete get away from the crowds.
Mr Scott Ricketts, founder of Your Sydney Guide said, "we have listened to our customer requests for a day tour option that finishes in daylight. The six hour tour achieves this and we are the only operator to offer it as a standard tour package."
According to data provided by Destination New South Wales Sydney had circa 9.2 million overnight visitors in 2015 and continues to grow year on year. The growing number of day visitors to the city each year from cruise ships significantly adds to these numbers.
Your Sydney Guide has intimate knowledge of the entire region and this allows them to create & tailor a truly memorable day out. As well as seeing the iconic city sites, guests are able to escape the crowds to visit the locations like the Three Sisters, Katoomba, Leura and discover breathtaking 'local only' treasures like Pulpit Rock on the Grose Valley and Bridal Veil Falls to just a few locations able to be included.
Mr Ricketts said, "Guests can log their ideas and requests during the booking process and we liaise with them via email to ensure that the perfect 6 hour tour is arranged. Guests enjoy that we are flexible enough to include their special requests in what will be for many their one time visit to Sydney"
The 6 hour tour is built around a 4 + 2 concept, 4 hours of essential Sydney touring and topped up with an optional themed 2 hours that can be selected to suit. Themes include Natural Wonder, Food & Wine, Emerging Sydney plus a number of others. Guests can be assured that they will be given an incredible tour experience and an attention to detail that they will remember for years to come.
To learn more about Your Sydney Guide and their new six hour tour visit the website: http://www.yoursydneyguide.com.au
Media Contact
Scott Ricketts
Your Sydney Guide
88A Gloucester Road Hurstville, NSW Australia 2220
+61 (02) 8916 6191
http://www.yoursydneyguide.com.au/
Diamond Specialist Launches New Website
Australian based Diamond Specialist's new website has just gone live showcasing their range of diamonds and engagement rings.The New website features their wholesale diamonds and bespoke jewelry that they have become renowned for.
Mr Seung Kim, founder of Diamond Specialist said, "The company has been on a rapid growth path since its inception in 1993 and our new website reflects customer needs in 2016." He went on to say, "We have endeavored to showcase the full range of services we provide at the same time as being informative on all diamond related matters."
The use of diamonds as gemstones used for adornment dates back into antiquity, but is as popular today as it was then. The dispersion of white light into spectral colours is the primary gemological characteristic of gem diamonds.
In the 20th century, experts in gemology developed methods of grading diamonds and other gemstones based on the characteristics most important to their value as a gem. Four characteristics, known informally as the four Cs, are now commonly used internationally as the basic descriptors of diamonds: these are carat (its weight), cut (quality of the cut is graded according to proportions, symmetry and polish), colour (how close to white or colorless; for fancy diamonds how intense is its hue), and clarity (how free is it from inclusions) A large, flawless diamond is known as a paragon.
Mr Kim said, "Diamond specialists are well known in Australia as experts in the wholesaling of diamonds, engagements rings and retailing of bespoke jewelry. The website is a reflection of us keeping pace with the fast pace of changing technology, just as we keep abreast of the ever changing face of the diamond industry."
Learn more about the company and its diamond ring Sydney related services by visiting the new website.
Media Contact
Mr Seung Kim
Diamond Specialist
Ref: Diamond Engagement Rings Sydney
Suite 2, Level 6, 377-383 Sussex Street,
Sydney NSW Australia 2000
+61 02 9264 8007
Sydney Removalist Expects Continued Growth On Back Of Strong Migration Numbers
Mr Michael Cummins, founder of Man and His Van said, "We are a beneficiary of increasing migration numbers as more people are needing furniture and personal belongings moved to their new homes and apartments" He went on to say, "The same is being experienced in the business sector where business ventures being set up by new immigrants are causing strong enquiry levels for our services."
The Australian Bureau of Statistics report that In the 2011 Census, there were 5.3 million migrants in Australia, which means one in every four (26%) Australian residents were born overseas. Migrants in Australia tended to live in Australia's two largest cities, a trend seen in Australia since the late 1940s.  In the 2011 Australian Census, just under half of all migrants in Australia lived in Sydney or Melbourne, with 1.4 million residents of Sydney being born overseas.
Mr Cummins said, " Man and His Van have been moving and storing household and business's for over twenty five years now and there has been a marked increase in requests in recent years for our removal and storage services, not only by new arrivals to the country, but also from the house moving caused by wealthy arrivals offering market high prices for existing properties."
The Sydney real estate market has been buoyed in recent years by Chinese buyers. The knock-on effect in certain areas such as the Northern Beaches has been significant for local business.
Said Mr Cummins, "One couple in the Manly area last week could not hide their delight at the price paid for their property. The  buyers were new arrivals and the high price was conditional on a quick settlement. Consequently we were moving their goods into storage whilst they search for a new property in the local area."
To learn more about Man and His Van services visit the website: http://www.manandhisvan.com.au
About Man and His Van 
Man and His Van is Sydney based with over twenty-five years servicing home and business owners. They have local knowledge, numerous storage depots, an interstate transport network and offer competitive pricing for both removal work and storage of belongings.
The company services all areas in Sydney but specialise in the North Shore, Mosman, the Northern Beaches, Manly and the Eastern Suburbs.
Media Contact
Mr Michael Cummins  –  Man And His Van
6/91-93 Old Pittwater Road, Brookvale Sydney Australia 2100.
+61 2 9907 3300
Space Wise Furniture Confirms Trend To Space Saving Bed Designs
Sydney based wall bed specialist Space Wise Furniture confirms the increasing tread to space saving furniture due to ever decreasing apartment sizes coming to market.Europeans have been living in apartments for centuries, but the idea of apartment living didn't really take off in Australia until the mid to late 1990s. Since then, the idea of an inner city apartment living has really taken off. Melbourne and Sydney especially have embraced the apartment living lifestyle, even when the size of an apartment is only 45 square metres.
Mr Ben Thomas, founder of Space Wise Furniture said, "In the mid-90s who would not have predicted how popular apartment living would become, or how much could be fitted into the tight spaces new developments have become. As a result we are getting a significant increase in enquiries from developers and owners alike for wall bed options to maximise floor space."
From the 1990's until now, apartment towers are larger, now built in clusters with many one-bedroom and two bedroom apartments in each tower. Some Sydney precincts now comprise circa 800 apartments with 50 square metres being a typical one-bedroom apartment style, with studio style apartments in the inner city now going as low as 24 square metres in area.
About Space Wise Furniture
Space Wise Furniture specialises in the sale and installation of high quality wall beds and Murphy Bed furniture.
They offer a comprehensive range of space saving furniture solutions to assist designers, home and business owners make the most of limited spaces.
They deliver fully assembled units Australia wide and also offer 'do it yourself' options for the home handyman.
To learn more about the wall units and other furniture offered by Space Wise Furniture visit the website here: http://www.spacewisefurniture.com.au/ 
Contact
Mr Ben Thomas
Space Wise Furniture
20 Barnsbury Grove Dulwich Hill, Sydney, NSW, Australia 2203.
1300 221 266
Canberra's VeryDirtyCarpet.com Looks To The World For Growth
Leading Canberra carpet cleaning company VeryDirtyCarpet.com has made public today it's VeryDirtyCarpets Spot and Stain Remover. It is now available at Amazon.com for US customers and via VeryDirtyCarpet.com for Australian Customers. Fans and consumers within the domestic carpet and upholstery cleaning space should find this a particularly interesting development.
The idea for creating a special spot and stain remover came about after the company had been cleaning carpets in Canberra for over 21 years. Peter MacDonald, the Managing Director, has prided himself, along with his wife Sandra, at offering high service levels to customers during that time. Wanting to offer superior service levels prompted him to find a solution to an age old problem of customers using the wrong type of product or cheap and nasty carpet cleaning agents that leave the carpets worse than when they started trying to clean the stain.
The Spot and Stain remover had been in development for 2 years as Mr MacDonald established the requirements for a quality stain removal product based on his experience in the field. He had a team of 4 people, three of whom are in the USA. working on the development of it over recent months. This goes to show that in this day and age, distance is no barrier to a good Idea. Mr MacDonald searched the world for products that would fulfil his criteria. He located a suitable manufacture in the USA that had the same mindset; they partnered up and produced the VeryDirtyCarpets Spot and Stain Remover.
VeryDirtyCarpet.com did something different compared to other businesses in the domestic carpet and upholstery cleaning space, by looking to sunrise marketing opportunities and the product is being marketed in the USA via Amazon.com. VeryDirtyCarpet.com here in Australia has limited quantities of product currently and is making the product available to it's customers in Canberra until the supply chain is fully established and they can market Australia wide.
The VeryDirtyCarpets Spot and Stain Remover was released as part of VeryDirtyCarpet.com's greater plans to expand the brand in the USA and then also Australia with another product nearing imminent launch and another eight products in development. It's hoped this goal will be achieved by the end of 2016.
VeryDirtyCarpet.com got it's start when founder Peter MacDonald noticed a growing need for good customer friendly cleaning products. With 21 years prior experience in the domestic carpet and upholstery cleaning world, Peter MacDonald decided to go ahead and start in December 2014.
Peter MacDonald said, "We like to do things to connect with our consumers and love the contact from our growing overseas client base and their positive feedback via Facebook and the website." He went on to say, "While this product development has been going on, we have been looking after our local customers immediate carpet cleaning needs as they are very important to us too."
To find out more about VeryDirtyCarpets.com and their Spot and Stain Remover visit the website here:   http://verydirtycarpet.com
Media Contact
Peter MacDonald
VeryDirtyCarpets.com
35 Simonetti Street, Dunlop, Canberra, Australia 2615
+61 02 62584281
Loomas Launch Enhanced Platform For Ordering Cakes Online
Sydney , Australia – December 4, 2015 /PressCable/ — Looma's have seen the need to keep at the leading edge of technology for online ordering as well as to keep in touch with their customers via newsletters offering monthly specials and promotions.
Sydney's leading Cake delivery company Looma's have just gone live with their new website booking platform showcasing the company's comprehensive range of cakes, Croquembouche and Macarons.
Michael Khatib, founder of Looma's said, "we did in-depth surveying of our existing customer base to arrive at a website solution which suited the array of customer needs and to deliver the most effective customer portal." He went on to say, "We found that customers want the convenience of a very flexible and affordable delivery service just as much as they want our gourmet cakes and other desserts. If you think about it, customers want everything – the convenience, the easy online ordering, good communication, delivery any time, every day, and an excellent product. And we think customers have a right to want everything when they give us their money and trust. It's all about giving the customer extraordinary value – if a business can do that consistently then the customer will keep coming back".
Looma's bakery is based in Bankstown, Sydney and they deliver anywhere in Sydney for just $9. The online interface needed to be extremely robust to cope with visitor numbers and for ease of doing orders on all mobile, desktop and tablet devices.
Michael Khatib said "We have worked hard to ensure that each of the new website functions deliver an outstanding customer experience. This is backed up by state of the art hosting technology that has been employed to cope with the growth of Google's organic traffic visiting the site."
The new website is a reflection of Looma's commitment to staying abreast of the fast pace of changing customer needs and online sales technology. They are pleased with user experience feedback already received on how great a user experience it is, from existing and new customers recently visiting the site while it was being beta tested.
About Looma's
Looma's is Sydney's premier cake delivery company offering a wide range of delicious products online including birthday cakes, Croquembouche, macarons, individual desserts, tarts, pies, pastries and much more. All cakes are baked daily at their commercial kitchen.
In addition to the online store for all product lines, the new website features a wealth of information about the company and its full range of services including cake delivery Sydney wide for just $9.
Media Contact :
Michael Khatib
Looma's
Address: Unit 13, 25 Hoskins Ave, Bankstown, Sydney NSW Australia 2200
Phone: 1300 566 627
Pricewise Insulation Commence Stocking Pink Soundbreak Acoustic Insulation Batts
Pricewise Insulation, one of Australia's leading suppliers of thermal and acoustic insulation batts has just commenced stocking Pink Soundbreak(TM) Acoustic Insulation Batts.
Pink Soundbreak(TM) Acoustic Insulation Batts is ideal for reducing sound transfer between rooms and through floors, thus creating quieter living spaces. It is specially designed to provide exceptional acoustic performance in residential buildings.
Installing Pink Soundbreak Insulation in external walls and ceiling spaces limits the transfer of external nuisance noise into a home. The higher the R-value, the more efficient the insulation will be at keeping your home warmer in winter and cooler in summer.
Pink Soundbreak Acoustic Insulation's nominal density range of 24 – 26kg/m3 provides the added benefit of remarkable thermal performance; this improves the energy efficiency of a home which in turn provides energy cost savings. Pricewise note that Pink Soundbreak batts range in thickness from 60mm to 110mm.
The best time to upgrade your insulation is during the construction stage of a new build, as it is often too late to install insulation once the plasterboard is fixed in place. Pricewise recommend installing Soundbreak Acoustic Insulation in the walls and ceiling of your theatre room, between bedrooms and around bathrooms, toilets and laundry areas. They recommend installing the highest R-value that meets budget constraints, but as a minimum they recommend R2.0 acoustic insulation between rooms and R2.7 acoustic insulation for theatre rooms. They note that installing acoustic insulation below first floor children's bedrooms or playrooms will also help to create quieter living spaces.
Pink Soundbreak acoustic insulation is stiffened to fit snugly between standard spacing timber or steel wall studs. This makes it quick and easy to install and ensuring it remains in place for ongoing thermal and acoustic performance.
Mr Paul van Oord is managing director of Pricewise Insulation. "We are delighted have Pink Soundbreak insulation now part of our product offering. It features a next generation formula that provides a softer feel for more comfortable handling." He went on to say, "Pink Batts® Insulation is non-combustible, low allergen and is made from approximately 80% recycled waste glass. These features are really appreciated by our customers."
Pricewise Insulation sells the following acoustic insulation in 430mm and 580mm widths:
R1.7 Pink® Soundbreak Acoustic Insulation Batts – 60mm thick
R2.0 Pink® Soundbreak Acoustic Insulation Batts – 70mm thick
R2.5 Pink® Soundbreak Acoustic Insulation Batts – 90mm thick
R2.7 Pink® Soundbreak Acoustic Insulation Batts – 90mm thick
R3.1 Pink® Soundbreak Acoustic Insulation Batts – 110mm thick
About Pricewise Insulation:
Pricewise Insulation sells thermal and acoustic insulation batts to all capital cities and many regional centres in Australia.
Their popular brands include Knauf Earthwool, Pink Batts, GreenStuf, Kingspan and Bradford Gold Batts.
They supply ceiling insulation, wall insulation, underfloor insulation and reflective foil at wholesale prices to the commercial and domestic market.
In addition to their own insulation warehouses in Melbourne and Sydney, they also have an extensive network of partner suppliers throughout Australia.
They can supply a few insulation batts to finish off a granny flat renovation right through to delivering truck loads of product for a commercial development the next day after ordering online.
Media Contact
Paul van Oord
Pricewise Insulation
11 Buch Avenue Epping, Melbourne, VIC 3076 Australia
+61 1300 729 639
sales@pricewiseinsulation.com.au
'The Spice People' Launch New Online Store Website
The Spice People have just gone live with their new website showcasing the companies comprehensive range of spice products available through their online store. 
They have seen the need to keep at the leading edge of technology for online sales as well as to keep in touch with their clients via newsletters to offer monthly specials and promotions.Liz Edgecombe, founder of the spice people said, "we did in-depth surveying of the existing client base to arrive at a website solution which suited the array of individual client needs, in order to deliver the most effective customer portal."  She went on to say, "We found that the clients have broad customer interests from education on spices through to wanting the ability to do wholesale ordering online, so we needed to take all this into consideration in our new design"
The Spice People's head office is in Melbourne but operates across Australia. The online sales functionality interface needed to extremely be robust to cope with visitor numbers and for ease of doing orders on all mobile, desktop and tablet devices.
Liz Edgecombe said "We have worked hard to ensure that each of the new website functions deliver an outstanding customer experience. This is backed up by state of the art hosting technology that has been employed to cope with the growth of Google's organic traffic visiting the site."
The new website is a reflection of The Spice People's commitment to staying abreast of the fast pace of changing customer needs and online sales technology. They are pleased with user experience feedback already received on how comprehensive it is, from existing and new customers recently visiting the site while it was being beta tested.

About The Spice People
The Spice People is a Melbourne based company specializing in the manufacture of bespoke spice blends and single origin pure spices. All the spice blends are made on the premises to recipes that Liz has sourced from her travels to over 30 different countries. The range has over 150 artisan spices to choose from, offering a unique opportunity for retailers and online shoppers to source ingredients that are simply not offered in the major supermarkets in Australia.
In addition to the online store for all product lines, the new website features a wealth of spice information and recipes.
The company's stated aim is to connect people with spices in an enriching culinary adventure that makes eating fun, interesting and wholesome.
To learn more about the company and its products, visit the new website here: thespicepeople.com.au
Media Contact
Liz Edgecombe
The Spice People
PO Box 439 Black Rock , Melbourne, VIC 3193 Australia
+61 03 95872598
About Beilby Poulden Costello (BPC) Lawyers
Beilby Poulden Costello Lawyers is a leading Sydney legal practice with accredited motor accident compensation lawyers and specialist Personal Injury Lawyers in Sydney. The practice has its origins as a legal practice started by Barry Beilby in 1975. The business expanded significantly in 1993 when the practice merged with that of Flannery Mura & Costello, a firm specialising in Compensation law.
For more information, please visit The website www.bpclaw.com.au
Contact Info:
Name: Mark Nelson                                                                                                      Personal Injury Lawyers Sydney                                                                                  Beilby Poulden Costello Lawyers
Address: Level 18, 201 Elizabeth St., Sydney, NSW Australia 2000
Phone: +61 (02) 8280 6900                                                                                            Niche: Personal Injury Law Firms Sydney 
GAB Chartered Accountants Expand Specialist Trust Accounting Services
Kapiti Coast, Wellington, New Zealand based GAB Chartered Accountants have just expanded their specialist trust accounting services to accommodate increased numbers of business owners and professionals returning from periods overseas.
Mr Graeme Beardsley, founder and principal of GAB Chartered Accountants said, "We have noticed a trend of business owners and professionals returning from stints overseas and wanting professional advice on setting up trusts on arriving back in New Zealand." He went on to say, "The legal and taxation issues relating to the setting up of family and trading trusts are complex. We have over 25 years of experience in this field and are well qualified to handle the most complex of cases presented."
Any individual with assets such as their family home and investments, needs to consider the protection of those assets.  Each person's situation is unique but GAB Chartered Accountants Kapiti Coast generally recommend a mixture of appropriate insurance cover and a family trust.  The issues and options are discussed with you to ensure you understand what's involved. They then liaise with your lawyer and other professional advisers to ensure the appropriate structure is put in place.
Trusts can be established for a variety of reasons and there are two major types. Firstly, Trust's which provide protection for personal assets such as the family home & investments.  These are commonly referred to as "family trusts". Secondly, Trust's established to operate a business.  These are commonly referred to as "trading trusts".
Trusts can provide a high degree of flexibility in managing your investments or business, and can provide a number of tax planning opportunities.  GAB Chartered Accountants insist that correct management is vital if the trust is to operate effectively and avoid attack.
 About GAB Chartered Accountants 
GAB Chartered Accountants principal, Graeme Beardsley, hails from Christchurch and spent the first few years of his working life with the Inland Revenue. He then worked for a number of years in one of New Zealand's leading trustee company's.  Graeme became a Chartered Accountant and member of the Institute of Chartered Accountants of New Zealand in 1987.  He entered public practice in 1998.
Throughout his career, Graeme has gained experience in assisting a wide variety of business owners, investors and trustees with their accounting, tax compliance and governance responsibilities.
GAB is a Chartered Accounting practice providing a range of accounting and tax services.  They are based in Paraparaumu and act for clients in the wider Wellington region and beyond.  They recognise that their clients can be busy and part of their personal service is visiting clients at their place of work or home.
To Learn more about GAB Chartered Accountants and their trust accounting and other services visit: http://gabaccountants.co.nz 
Media Contact
Mr Graeme Beardsley
GAB Chartered Accountants Limited
24 Queens Road Waikanae Beach 5036 New Zealand
+64 0800 344944
Bannister Law Launches VW Class Action against Volkswagen & Audi
Bannister Law, the Australian legal firm, has launched a class action against Volkswagen Australia and Audi Australia on behalf of Australians affected by the defective diesel vehicles.

The global emissions rigging scandal may bring the second largest car maker in the world to its financial knees. In Australia some 91 000 Australians own Volkswagen diesel cars. Charles Bannister the founder of Bannister Law, stated that both VW and Audi guaranteed, under consumer laws that the vehicles were fit for their intended purpose and defect free. As the installed defeat device did not comply with the statutory guarantee the customer may under consumer laws be entitled to a refund of the purchase price. This could result in Volkswagen having to refund around $5 billion.
A class action is a legal process brought by one person on behalf of a group. This means that a single legal case can decide a dispute involving thousands; making it quicker and more streamlined. The action affects owners of Volkswagen, Audi, Skoda and Seat diesel powered vehicles, with 1.6L and 2L EA engines, manufactured between 2008 and 2015. If you are one of these people Bannister Law is requesting that you contact them, so that they can let you know about your legal options for redress.
Charles Bannister was quoted as saying, "It's also not okay these vehicles are potentially emitting far and in excess of the allowed nitrogen oxide emissions and would never have gained compliance under the Australian design standards and should never have been sold."
Volkswagen Australia assured the affected owners that their cars were technically safe to drive and apologised for the situation.
Interestingly the ABC's program Media Watch reported that commercial radio stations have been refusing to take Bannister Law's ads promoting their class action against VW and Audi. This is believed to be due to the fact that VW Australia are one of the largest advertisers on both radio and TV in this country; and it is thought that radio station ad managers have been too scared to, possibly, upset the auto giant and lose their business. All these self righteous shock jocks on the AM wavelength have gone very quiet, as they ponder who ultimately pays their large salaries.
VW posted its first quarterly loss in 15 years, as it prepares to put aside some $6.7 billion Euros for the coming avalanche of recalls and legal actions.
Media Contact
Mr Frank Brian
Bannister Law
Suite 1, Level 2, 155 Castlereagh Street Sydney, NSW 2000
(02) 8999 2888
Conservation Monitoring Group Launches New Dot Green Website
Australian conservation organisation ACM Group has launched a new .green website to attract attention through innovation.
ACMG
Australian Conservation Monitoring Group
This Australian Community Managed operation, which was founded in 2015, is dedicated to an ethical and sustainable Australia. The monitoring of issues and projects affecting the Australian environment is vital for the ongoing health and beauty of the Australian landscape. These important concerns cannot be left up to governments and international groups. Local constituents must have the opportunity to get involved and be kept informed by groups such as ACM.
Australian Community Managed Group refers to the local members of the community and are the ones who are looking at issues affecting the conservation of Australian flora and fauna; without outside influence and duress. The aim is to provide objective and locally focused interest, which can provide a lens through which members of the greater public can get another side of the story, as to what is going on with the conservation of this beautiful country's unique fauna, flora, and terrafirma.
The World Wide Web is a place where people can get information, unhindered by self-interest, and uncensored by governments. The ACM new dot green website will be one such portal into the unvarnished truth about environmental matters. Australian kids need to become more environmentally literate and aware of the threat that things like coal mining pose to the future of this great land. Mankind cannot go on heedlessly ravaging this continent for minerals without understanding the risks that processes like CSG mining can pose to our water security and the health of our farming land. Food producers deserve a better go from governments in the protection of their rights and lands against the rapacious interests of the mining sector.
International mining giants have been stripping the wealth from our nation for decades and contributing to serious pollution problems. Copper mines in Queensland are poisoning water sources for farmers and residents. Damage to the Great Barrier Reef caused by coal carrying container ships and gas tankers. The ACM dot green website will flag all these dangers and rally concerned local citizens to protest against developments like the proposed Adani Carmichael coal mine. The short term reaction is to welcome the jobs and prosperity generated through investment, but the long term consequences are the toxic pollution of our environment for future generations in Queensland and in other places around the nation.
Contact
Mr Johnathan Walker
Address: 76 Thorburn St, Nimbin, NSW 2480
Ph: 02 5550 7622
E: john.walker85@mail.com
W: acmgroup.green
Pro Group Racing Announces New Bets Free Website
BetsFree.com.au is an exciting new Australian free bet site offering some of the most generous packages in the digital sphere.
Online gambling has revolutionised the betting industry in Australia and around the world. There has never been the range and variety of betting possibilities currently available and it just keeps on getting better. The exotic bets which are returning large dividends for winners are making gambling on horses and sport a new and exciting realm of possibilities.
It is no longer win, place or each way. It is quadies, pick 4s and margins. You can bet on anything you like, just about, these online bookies are offering odds on just about everything. To get your business they are also offering generous inducements. To get you signed up as a member of their betting agency they are prepared to match up to $700 in bonus bets for your first bets and deposits. There are offers of 300% for $50 bets giving you $200 to bet with; as encouragement that you will do your betting with Crownbet, in this particular instance. William Hill will match the $700 bet with bonus bets. You can receive a free bet from Bet365 for $200 or $400 from bookmaker.com.au.
The business of betting has changed forever, as betting is so much easier to do. You can use your smart phone to bet and watch sport or racing. The Internet provides all the form and fixtures, so that you can be up to date with the latest information. BetsFree.com.au has all the latest free bet offers, so that punters can get the edge on the bookies with a head start.
These free bet offers may not last forever, so people should grab them while they can.
Luxbet is offering a free bonus bet to match your own bet up to $700; so that is $1400 to bet with. Great deals and generous offers are all available through the portal called Betsfree.com.au. This great new site reviews all the online bookmakers, pointing out their pros and cons to the punters looking for app functionality and great deals. You can download all the mobile apps for your phone to access these online betting sites. There are posts on their blog about what is happening in the sporting and racing world; don't get left in the dark discover Betsfree.com.au.
Responsible gambling has never been this easy; it is all at the touch of your fingertips. http://www.betsfree.com.au/
Dean Edgeworth
Address: 20 Golf Ave Trinity Gardens SA 5068
Ph: (08) 7010 2245
W: www.betsfree.com.au
E: media@betsfree.com.au
Psychic Readers Use Digital Medium to Connect Spirits Live & Departed
The virtual world seems an appropriate place to connect up with your angel guide from the spirit world and one psychic portal website is doing it better than most.
Psychic Central is putting real psychics together with an audience looking for clarity and guidance in their lives. Many people are confused by their inability to meet the right person and form a meaningful relationship; and most good psychics are as much counsellors as anything else. They see and feel the right direction that you should be heading in and sensitively point you toward that pathway.
You may be struggling with grief and having trouble letting go of the past. The Psychiccentral.com.au clairvoyant can help you refocus your priorities to what is happening now and what is about to come into your life. Getting caught up in old hurts and painful failed relationships is only dragging you down and preventing you from experiencing happiness. Talking to a psychic can change things just through the contact with a seer; with someone who is not invested in seeing you in a certain way like your friends and family are.
Break free of the dark clouds and come into the light. Find the clues that will motivate you to make a difference with your life. The Internet is an incredible portal to gifted people who can help you see things more clearly. The digital sphere is often a clearer channel than face to face sessions with psychics, because there are no physical distractions. Much of the time when we encounter new people we all spend the first fifteen minutes judging others, especially strangers, before we decide to listen and perhaps, trust the flow of information coming our way.
Whether you have questions about work, family, health issues or your love life, a Psychic Central clairvoyant can provide you with information about yourself; which can reorientate your search for happiness and contentment or inspiration. Some of the most gifted psychics in Australia are available through the Psychic Central website.
The Psychiccentral.com.au site has useful articles about how their psychics work and what you can expect. There are testimonials from a few of the many people who have been helped by the guidance and insight of the clairvoyants and readers working through this great digital platform. Online wisdom can work for you to show you a clearer life path to follow; I once was blind but now can see.
To learn more about Psychic Central visit :  http://www.psychiccentral.com.au/
Media Contact
Gavin Jameson
Address: 93 Charles Ave, Red Gully WA 6503
Ph: 0491 570 156
W: www.psychiccentral.com.au
E: mediarelease@psychiccentral.com.au
Sydney Marketing Strategy Exported To China
Marketing expert Tim Dugan from Marketim.com.au is involved in bringing some of the successful Sydney marketing strategies to the world's second biggest economy and one of the largest markets.
The future for so many businesses is in China and through exposure to that very different but hugely rewarding culture great things can be achieved incredibly quickly. It is a massive opportunity, but one where experience counts for more than in most other markets if businesses are to optimise their chance in the big league. There are language and cultural challenges in translating products into international markets. Luckily Marketim speaks the language and have the runs on the board from doing a lot of business in China over the last 5 years.
Tim Dugan, was quoted as saying recently, "Asia is growing quickly and the Asia Pacific region is becoming the new super power of the global market."  Sydney, Australia and China are worlds apart but present extraordinary possibilities for so many different industries. Think of Australian wine in China, as but one example. Chinese business people are looking to places like Sydney to inform their marketing strategies at home and abroad in the twenty first century.
China is NSW's largest trading partner, most valuable tourist market, biggest source of international students and a huge source of investment. When you think about those staggering realities, is it any wonder that an exchange of marketing ideas is well overdue. Through sharing the strategies employed in both regions, win/win outcomes are going to become more and more the economic reality of the day. The mining boom is over, but trade between China and NSW is only going to increase and diversify across a variety of industries and businesses.
Getting a foot in the door, now, will be worth a fortune tomorrow!
Marketim has been establishing relationships on the ground in China and other parts of Asia, so that our marketing clients can benefit from the open communication channels we have created. Business is all about sharing information, ideas and networks to increase interest and income from the surrounding markets.
It is expected that the value of Chinese tourism will double by 2020. The Australia-China Free Trade Agreement will maximise benefits from doing business. Sydney is already becoming a leading financial services hub in the region. As Sydneysiders innovate they will be able to take these innovations directly to market in China; that is the future for Australia.
To learn more about Marketim visit : http://www.marketim.com.au/
Media Contact
Tim Dugan
Marketim
Address: 38 Lodge Pde, Nimmitabel NSW 2631
E: tim@marketim.com.au
Ph: 0418 635 860
W: www.marketim.com.au
Vigour Skin Therapy Launches New Website With Online Store
Vigour Skin Therapy's new website has just gone live showcasing their products that create healthy skin. 
 The New website of Vigour Skin Therapy has just gone live showcasing their products that create healthy skin with no harmful additives. Due to dynamic growth in the company, Vigour Skin Therapy aims to extend the reach of their products by shipping worldwide.
The website features face, body, and wellness products as well as relaxation tools. In addition to the product line, the website offers a wealth of skin-care information.
Co-founders Natasha Duarte and Jessica Nash when talking about how the company came into being said, "We set out on a quest to create a nature based product that was active, condition specific and sophisticated without the nasties and ultimately gave results and that's where Vigour was born. Created by Sydney based cosmetic pharmacist and Australian owned, as well as 100% recyclable packaging no animal testing and no plastic packaging to stop toxic transfer. Vigour products are being embraced by our customers"
Vigour Skin Therapy specializes in nature based, Australian made, owned and manufactured, results-oriented skin care, body care, and wellbeing products. Showcasing cocktails of essential oils and texture to delight, all created from natures best ingredients. All skin conditions and concerns are balanced with combinations of active ingredients including plant, marine, antioxidants and more. The results being healthy and beautiful skin with numerous testimonials and images to support this.
Co-founders Natasha Duarte and Jessica Nash said, "We are proud that the products are based on natural ingredients with no carcinogens or other harsh chemical additives that hinder the health of your skin." She went on to say, " The company is founded by two woman with over 20 years experience as facial specialists between them and worked closely with Sydney's best cosmetic pharmacists to create formulations that are best for a healthy skin."
Based in Australia, Vigour Skin Therapy offers free shipping Australia-wide, and free international shipping on purchases over $195. Online visitors can now enjoy all the benefits of this Australian healthy skin experience without having to leave home.
About Vigour Skin Therapy
Vigour Skin Therapy is a Sydney based company manufacturing and distributing natural face, body, and wellness products as well as relaxation tools. In addition to the online store for all product lines, the new website features a wealth of resource material relating to natural skin care.
Media Contact
Natasha Duarte
Vigour Skin Therapy
16/35-39 Higginbotham Road Gladesville 2111 NSW Australia
+61 0410 378 070
Small Business Web Designs Reaches 1000 Australian Businesses Online
Small Business Web Designs completed its 1000th website today, signaling tremendous growth for the Sydney-based web design agency. Since inception in 2012, Small Business Web Designs has grown to serve hundreds of SME clients in all Australian states, with a key market focus in NSW and VIC.
Small Business Web Designs employees a local team of seven designers, project managers, content writers and administrators, offers integrated web design and other digital services with a guarantee in client satisfaction.
From humble beginnings with locally based businesses in Sydney, Small Business Web Designs has grown its relationships and traction, signing major Australian manufacturers, healthcare, psychology, construction, consulting and legal clients to its portfolio, all while ensuring accessibility and affordability to all SME's.
"We proudly focus on Australia's hardest working sector, the owner/operator business, which has ensured our growth and sustainability is pegged to the performance of each client's website – a perfect motivator to always work harder in every project" said Jenny Nassour, Small Business Web Designs' Sales Manager for Australia and New Zealand. She went on to say, "Australian businesses want an affordable solution when it comes to web design, logo specs, ongoing hosting and editing fees, and we provide this at a very competitive and cost-sensitive rate – our service meets both these needs."
Small Business Web Designs year-on-year client retention rate is an impressive 98.5% and a full order book for new work meaning additional hires are now a priority as the business continues to grow market share.
At the start of 2015 they rolled out nationwide toll-free access for support, hired a team of project managers and implemented Sales force to sustain stable growth. With 2015 half way over, the business looks forward to engaging with hundreds of new clients before 2016 and bringing their businesses online.
About Small Business Web Designs
Small Business Web Designs, based in Sydney, was founded in 2012. Through its Australia HQ and New Zealand operation, they offer a range of web design and other digital marketing solutions.
Contact
Jenny Nassour
Small Business Web Designs
Level 4, 350 Kent Street, Sydney NSW 2000
1800 751 406
http://www.metrocitiesaba.com/office-design/
Australia's leading electronic security specialists Wise Group Security has just launched a new website to showcase their comprehensive range of residential security services.
Wise Group Security has just launched a new website to showcase their comprehensive range of residential security services. They are one of Australia's leading electronic security specialists delivering an innovative range of integrated home security and smoke alarm solutions.
Wise Group Security offers comprehensive solutions for the home or apartment owner including security cameras, monitored alarms, intercom systems, home smoke alarms as well as home automation solutions that are tailored to suit individual client requirements. They have a broad customer and Australia wide geographic base – from individual homeowners through to corporate managers of residential apartment blocks.
As a division of Wise Group Solutions, Wise Group Security offers the security of engaging with a service provider that possesses a 30-year history. They have a proud heritage of servicing many leading Australian and international corporations, banking and financial institutions, technology companies, insurance and construction companies, law firms, receivables management organisations, utilities companies, as well as a range of public and government authorities.
Mr Kyle Gray, Wise Group Home Security Business Manager said "The new website was a reflection of the company's commitment to the residential security market and its intent was to keep home owners abreast of the fast pace of changing technology now available for all aspects of security and safety in the home." He went on to say, "our team of professional technicians and installers is at the heart of our continuing growth in this area. The new website compliments state of the art technology used in each installation to ensure individual client requirements are met every time."
About Wise Group Security Systems
Wise Group Security offer a variety of home security services across Australia including security cameras, monitored home alarm systems, smoke detectors as well as intercom systems and access control solutions for all residential applications.
You can learn more about Wise Group Home Security by visiting their website www.wisegrouphomesecurity.com.au
Media Contact:
Name: Mr Kyle Gray
Organization: Wise Group Security
Address: Level 2, 233 Castlereagh Street, Sydney NSW Australia 2000
Phone: +61 02 9210 0000
Australians Alerted To Termite Swarming Season
'As the Australian summer is upon us the Termite Swarming Season has arrived'
Outdoor lovers in Australia welcome spring, however it also brings with it flying termites that are looking for a suitable location in order to establish a new nest. After having been dormant over the winter months, warm late spring climatic conditions are the signal for termites to swarm.
Mr Andrew Adler, founder of leading Sydney based pest control company Pestworks Net Australia said, "The rising temperatures and humidity bring with it flying termites that can cause havoc for all property owners. Swarming termites can establish a new nest within a building or its surroundings. They do not discriminate between residential and commercial properties, so it is important that not only home but also business owners are on the alert."
Swarming termites is a spring phenomenon, it is part of termite life cycle by which they spread across all urban areas. On a quiet, hot and humid late afternoon usually just before a storm, an established termite nest will release tens of thousands flying termites that are often mistaken for ants. Flying termites' solitary mission is to start a new nest. When a suitable environment is found they shed their wings and morph into a new queen and king ready to start a new colony.
"Given their destructive nature it is critical that a pest control expert is called upon the first sighting of a swarm. Flying termites are also a sign that an established termite nest is present within the vicinity." Mr Adler said. He went on to say, "Peoples homes and businesses are their biggest assets and so regular termite inspections will significantly reduce chances for termites establishing themselves and causing major structural damage."
If you would like to find out whether your property has any current or potential termite issues or want to learn more about Pestworks visit: http://www.pestworks.com.au
About Pestworks Net Australia                             
Pestworks Net Australia was founded in 1991 by Andrew Adler and services commercial, Government and residential clients in the Sydney and New South Wales region. They are fully accredited, licenced and insured pest control operators. Andrew Adler is an experienced  pest and rodent control termite expert with extensive field knowledge and has been protecting properties from pest infestations in Sydney metropolitan area for more than 24 years.
To learn more about the control of termites and other pests visit http://www.pestworks.com.au
Media Contact
Andrew Alder
Pestworks Net Australia
Unit 6 / 41 Green St, Banksmeadow, NSW, Australia 2019
+61 2 96664466
Sydney Based Charter Build Launches New Website
Retail Express Announces New eCommerce Platform – SkyStore
Executive Assistant Network Launches New Mobile Website
Speed Ranking System Now Recommended By Fast Video Mastery
Denby Dowling Interiors Launch New Website
Rank Hunters launch New International SEO Consultancy Website
Metro Limo Offers Melbourne's Only Fire Truck Limo
29 January 2015, Melbourne Australia/PressReleasePing/– Metro Limo Hire service proudly announced that they are now offering an All American Convertible Fire Truck Limousine for the merrymakers and partygoers of Melbourne. This unique limousine hire service is the first of its kind in the city, and so far this is the only service of its kind.
The fire truck offered by Metro Limo is an actual vintage fire truck. It was built in 1952, and this red behemoth served the city of Atlanta Georgia for many years. Today it sees a service of a different kind. While in years past it may have saved citizens from burning buildings, now this vintage fire truck is saving party goers from the hell of boring rides.
The attention-generating properties of the vintage fire truck are considerable. It is immense, and the fire red color is instantly noteworthy. This is not the ride for people who want to hide in the background and stay in the shadows. This is the ride to get around town, while everyone's eyes are upon you in celebration and perhaps with just a touch of envy. This is the ride of the unapologetic extroverts.
It is not just the sight of the Red Vintage Fire Truck which demands the attention of passers-by and motorists. It is also about all the bells and whistles which the fire truck literally has. It's not just a metaphor. The bells and whistles are there, and they work. And they are loud.
The red vintage fire truck is simply the latest in the Metro Limo lineup which as delighted partygoers and merrymakers in Melbourne for many years now. Metro Limo is a legend in the industry, and its budget limo hire services have elicited numerous compliments from countless clients.
"The limousine was just beautiful, neat, clean and stunning," said former client Mozma Tate. "Everybody was so pleased and happy with the journey and it certainly made it a memorable night!"
It's not just the ride which gets the praise. The complimentary champagne has its share of fans, and so does the professionalism of the drivers of the limos.
"The limo was beautiful as was the champagne!! The bride to be was blown away and loved that we had our tunes cranking nice and loud!" said Tracey Dimech. "The driver was patient, kind and professional and we appreciated that very much."
The many different rides offer different sorts of experiences for everyone. Traditionalists may love the limo, but the stretch limo may accommodate more people in the party for a hen night or wedding car hire. Men, on the other hand, often go for the masculine look of the Hummer hire. Everyone enjoys the affordable limo hire prices.
With the red vintage fire truck, the young and the young at heart can travel the streets of Melbourne with everyone's eyes upon them.
About Metro Limo
Metro Limo is the premiere Melbourne provider of limousines for all occasions, including weddings, birthdays, hen nights, wine tours, airport transfers, shopping tours, and concerts. Regular and stretch limousines are available, including Hummer limos and the famous fire truck limo.
Green Puzzle Launch New SEO & Digital Marketing News Service
Sydney SEO Partners Launch New RSS Aggregator Feed Service
Scars Run Deep Author Announces Launch of New Website